Service division for the proactive and reactive optimisation of your system; reducing down-time and increasing throughput.
Servicing
Our service packages range from one off equipment health checks to yearly service contracts. Our fully trained and qualified team are able to work on the majority of powder handling equipment with their numerous trade disciplines to provide you with a holistic service. 
Servicing is tailored to the clients requirements whether that be visual and auditable to fully hands-on maintenance. Our objective is to increase the reliability of the system, through optimisation, to aid with increasing the efficiency and life of your system.
Following completion, a report is issued detailed the current conditions of each item of equipment, along with recommended remedial work. Continual maintenance is critical to the upkeep of equipment, therefore we work with clients inhouse maintenance teams to discuss the regular checks that should be undertaken in-between service visits.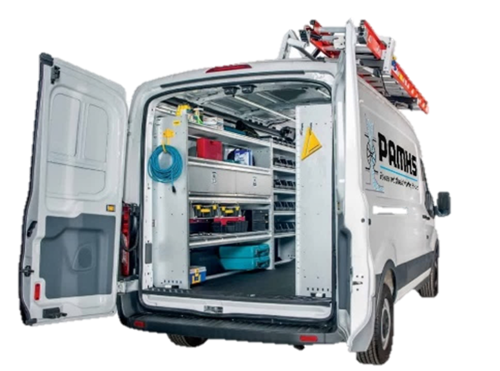 Installation
Ingredient Batching Systems offers fully certified installations, with a comprehensive range of skills and expertise we continue to deliver solutions in a safe, timely and efficient manner. 
Different options of installations are available to suit the requirements of the client. Whether this is working as the Principal Contractor, to reduce your risk and ownership or if the client would like to work in parallel with Ingredient Batching Systems installations team. As well as reducing the clients costs, this also allows equipment familiarity to the inhouse engineering and process team.
Ingredient Batching Systems solutions always allow for a timely installation program due to their modular make up and pre-assembled componentry prior to installation. With less time on site, this means less disruption for clients, especially when upgrade work is taking place on a live site.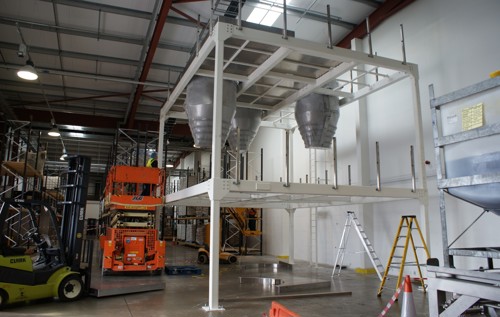 Refurbishments
Refurbishing current equipment, economically offers a great alternative to purchasing new, replacement equipment. Whether that be optimising equipment, future-proofing or bringing it up to date with industry standards.
Alongside our site team, we have an inhouse workshop in the South of England, allowing full upgrades to be undertaken away from a site environment, before returning to site with equipment looking and running like new.  

Rotary and Diverter Valve Servicing Division 
The continuous operation of Rotary and Diverter Valves is paramount within a pneumatic conveying system as they function as intersections. Our service team, therefore specialise in this equipment with proactive preventative maintenance to extend the service life and optimisation. We will work closely with clients to be part of their preventative maintenance schedule while also quickly being reactive breakdowns.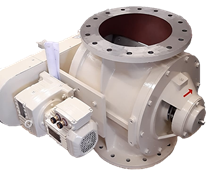 Want to learn more or have a project to discuss? Book a free Microsoft Teams meeting with us today!